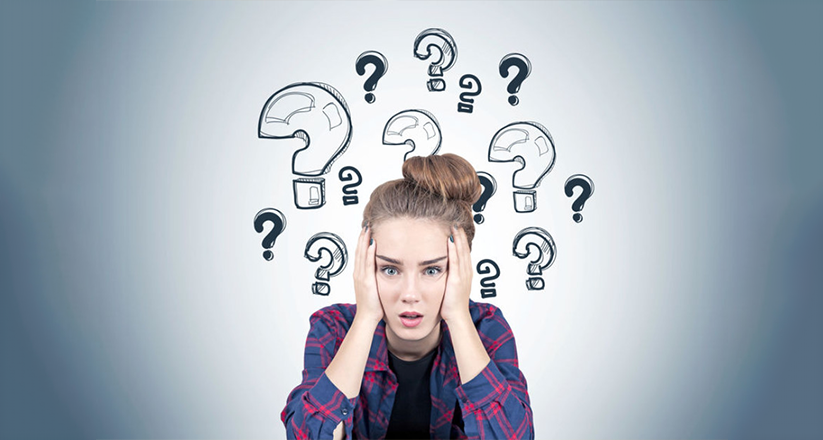 Where To Invest Your Money If You Want To Earn Profit In Real Estate vs. Other Investment Avenues?
Let's have a quick comparison of the returns on real estate in the Tricity area and what you get when you invest in other avenues before we even begin to appreciate the many features that the fast developing areas surrounding this region offers its investors.
Really State In The Tricity Area V/S Gold Investment
If we look at the past trends in India, real estate was able to record an average 8% of returns in a year which can easily go up to 15% or even more. Despite the negative trends in the real estate market in India and slow growth in rentals, we could easily see a 7 to 9% returns on plenty of investment options. This is where the real estate market of the country maxed out even at its lowest and slowest.
However, if we look at gold investments, the level of uncertainty that it brings along with it is quite palatable. According to the latest reports, the price of gold was recorded at 39,720 Rupees per 10 grams which is 500 Rupees less than what it was up until a month ago. The prices of gold and other precious metals have also seen record lows registering values close to much below 27,000 per 10 grams as well. The return on investment that these metals yield highly depends on their current value in the market.
Real estate on the other hand is still very much profitable and an attractive long term investment option because its value gradually but organically increases over time.
Real estate when compared to investment in gold provides better returns without much volatility.
Also it is very much wise to include real estate in your overall wealth creation strategy.
When we compare this with the appreciation that we see in gold, it is primarily because there is a devaluation of the paper currency that we are using, therefore, returns on this precious metal become quite normal.
Following Are A Few More Strong Reasons To Invest In Real Estate, Especially Around The Tricity Area At This Point Of Time
Low Volatility
Right now as we speak real estate market is a very stable and steady investment option because of the relative dormancy of the factors that affect its price significantly.
All Your Expenses Will Add Value To Your Investment
Value of your property always increases when you perform repairs and renovations on it which is not really possible in the case of gold investments.
You Can Always Lease It Out
You can always lease out your property even when you are using it and this makes for a great rental property that generates enough cash flow to keep you afloat and affluent.
Value Of Real Estate Always Increases, Period
This is a known truth and you know it too if you have ever invested in real estate in India. Countries like the USA, India would never see its real estate fall below a certain value because here the longer you hold onto your property the more value you are likely to get in the future.
Numerous Tax Benefits In Tow
You also get a tax deduction on mortgage interest and operating expenses and all your legal costs and property taxes. It is by far one of the best investment options that you have that has fantastic tax benefits and helps you create more wealth over time.
Now Let Us See How Fixed Deposits Schemes From The Leading Banks Of The Country Fair Against The Profits You Can Earn From Real Estate In India
Following is a list of the banks that currently rule the Indian finance sector and their interest rates on fixed deposits per annum for 7 days to 10 years:
| | |
| --- | --- |
| Bank Name | Rate of Interest on their Fixed Deposits per annum |
| Axis Bank | 3.5% to 6.75% |
| Bank of Baroda | 4.5% to 6.25% |
| Bank of India | 5% to 6.35% |
| Canara Bank | 5% to 6.25% |
| Central Bank | 4.5% to 6.4 5% |
| IDBI | 6.25% to 7% |
| HDFC Bank | 3.5 % to 7% |
| State Bank of India | 4.5 % to 6.25% |
| ICICI | 4% to 7% |
| Yes Bank | 5% to 7.25% |
As we noticed earlier that the least value that a real estate investment can yield in a year even at its lowest is 8% and this is saying something. It is quite evident that investing in real estate, especially in the Tricity area comprising Chandigarh, Panchkula, Mohali, Zirakpur, Karad and many other neighboring localities that are developing at a rather fast speed is a very lucrative option. And what makes these places even more sought after are the following aspects:
Superior Connectivity
Easy connectivity is playing a very important role in making these localities even more worthwhile for the investor. Mohali is now connected to Zirakpur through a fine network of roads and everyone already knows about the superlative structure of the international airport road. This has even improved connectivity between Delhi and Chandigarh and also to cities like Shimla and Manali.
Cities like Zirakpur, Mohali and several neighboring settlements have become home to many world class and internationally known brands such as Walmart, Big Bazaar, Best Price, and Metro Cash & Carry to name a few.
Education Hub
String of engineering colleges and management institutions has made these settlements even more suitable for our youth.
Healthy Environment
Despite the rapid development these places have retained their ecological system and offer a very well balanced and healthy environment. The rising demand for recreational areas such as parks, open areas, walking paths and open green spaces is something that developers have kept in mind constantly while developing new investment avenues both for residential and commercial investors.
State Of The Art Facilities
Owing to the fact that a lot of individuals and companies are seeking investment avenues in the commercial sector, the areas surrounding the Tricity region are witnessing an influx of state of the art facilities and amenities that include the biggest names in hospitals, schools and colleges and shopping complexes and gymnasiums and also the leading infrastructure development companies that have begun to invest crores of rupees in several projects.
Ever-Expanding Job Prospects
Rajiv Gandhi Information Technology Park is already quite popular across the Tricity region and to join the ranks of it there are several IT parks in the making as we speak that are going to bring more job opportunities to the youth, both skilled and unskilled.
Stats Tell You A Clearer Story
Do you know that the overall real estate transaction rate of areas like Zirakpur and Mohali has increased by 20% in the year 2017 and it is expected to reach as high as 25.6 percent this year?
This region's average monthly transaction was a staggering 500 crores!
More than 100 realty developers and companies are active today in the region of Mohali, Zirakpur, Kharar, Dera Bassi, and several surrounding cities.
At this moment it is safe to say that Mohali has become a realtor's paradise because of its superior connectivity and massive scope for further expansion. These factors have made this city quite a hotspot for realty transactions with the monthly average touching more than 35 crores.
Final Thoughts
So, it is quite clear what investment avenues you should be looking at if you want to earn more profit. It is also quite safe to say that the Indian real estate even when it is facing the biggest slump in its history will yield a significant return on your investment. At the end of the day, it is your money and it is your right and responsibility to invest it wisely.