5 Critical Factors That Will Impact Your Decision To Move From A Home Office To A Commercial Office Space
You have started a business and eventually you will expect it to grow. Whether it is in terms of annual revenue, number of employees, the scale of projects, increase in cash flow, improved profit margins, enhanced goodwill or any other factor, you want your business to excel at it. One of the most crucial aspects of business growth that are quite often overlooked is its location.

If you are thinking about relocating your office from your home to a more functional and resourceful commercial office space, you might be able to realize your expansion and growth goals sooner than you think. Running a business from home can be comfortable but it hampers your growth and ultimately you end up making certain compromises with several professional standards that you could easily uphold if you were functioning from a traditional commercial space.
Following Is A List Of 5 Essential Things To Consider Whenever You Decide To Move From A Home Office To A Commercial Office Space
1. Decide Upon Your Budget
This is one of the biggest factors that you will have to consider when you are looking for a commercial office space. The place has to be affordable and functional. You would also benefit a lot from consulting a financial advisor regarding the potential income that can be generated from that commercial space. The area of the office along with many amenities attached to it is going to directly impact the final cost of your future office.
2. Consider A Co-Working Space
This is another consideration that you should never ignore when you are thinking about moving from your home office to a more productive external place of business. Co-working spaces are gaining popularity because of their very simple concept. Several studios and offices along with commercially owned floors and showrooms have been converted into co-working spaces that cater especially to the millennials around the country. You will have multiple options with regards to the size of your cubicle, the expanse of your desk, attached amenities, Wi-Fi facilities, refreshments and cafeteria, and much more all under a single roof! In return for all these superlative services, you will of course have to pay a monthly rent / lease which is again negotiable based on your workload and the number of hours you need the co-working space for
3. Easy Connectivity Of Office Location
Any commercial office space regardless of where its geographical location is, should always have excellent connectivity to nearby cities and commercial and residential hubs. For example, connectivity to the nearest:
Airport
Bus stand
Railway station
Recreational centers
Malls
Hospitals
Cafes and restaurants
Medical stores, and other important amenities is a very important factor when looking for a completely functional office space
It adds convenience, makes the office space easily accessible to all your employees via different modes of transportation and enhances the efficiency of your office operations. In the long run it also increases the value of your investment.
4. Relevant Services That Enhance Your Business Functionality
This is also a very critical point to consider. For example if you own an online grocery store, working from your home office will not be practical in the long run. You will eventually decide to relocate to a fully fledged and functional commercial space as your operations grow and your business flourishes. It will work out well in your favor if you can locate a local delivery service that caters to the region you are functioning in and is readily willing to partner with you for the same. Similarly, moving your wholesale bakery business to a commercial location that is studded with departmental stores and similar market areas that offer all the raw materials for your business is again going to be a critical factor that will impact your decision.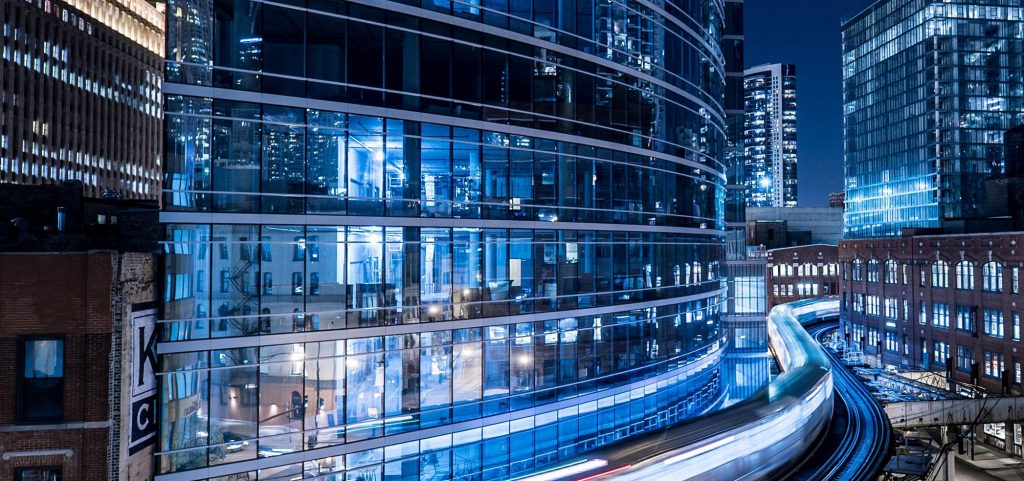 5. Special Amenities And Facilities That Define Your Corporate Space
There are several factors at play here. Easy connectivity with wide roads and properly lit up highways is one factor that we already mentioned. In addition to this:
Ample parking spaces
Secure tagging of all the vehicles coming in and out of your office complex
24/7 electricity and water supply
Clean and functional washrooms and recreational areas for all your teams
Conference halls properly equipped with the latest technology
Uninterrupted Wi-Fi services with high bandwidth
Well maintained air conditioners and overall insulation
Security measures that include both pass-code verification and biometrics as well and many other facilities would dictate this decision of yours
Remember, you are relocating to a specialized and highly functional commercial office space to make your business more efficient and earn higher profit margins. These amenities should never be compromised on.
Final Thoughts
Whether you are working from your home or from a dedicated commercial /corporate office space, your business cannot come to a halt. You have to constantly work towards progress and the goals that you have set for yourself as an individual and as an entrepreneur. A little bit of strategic planning and a lot of thought is going to go into this choice. Picking the right commercial / corporate / office space for your business will get you several steps closer to your ambition becoming a reality.
5 Ways To Stay Well Informed When Leasing A Commercial Property In Chandigarh Or Mohali
Mohali and Chandigarh industrial area give you a lot of options in terms of commercially leasable properties. Following is a little glimpse of some of the most popular choices that are much sought after:
Phase 8 Mohali, IT Park
This is one of the most popular commercial locations in Northern India where you can find large properties of up to 2000 sq ft. Go for it if you have a budget of about 1 to 1.2 lakh INR.
Sector 66 & 67, Mohali
IT companies and startups prefer this area a lot and if you have around 60,000 to 70,000 INR in your pocket, you may check this out.
Sector 82, Mohali
This is also very popular among businesses of all verticals having a budget of about 70,000 to 85,000 INR. Similarly, there are a number of other areas such as sector 118, sector 86, sector 74 and many other up-and-coming commercial hubs that promise a lot in terms of facilities, infrastructure, accessibility and potential for growth and expansion among other things.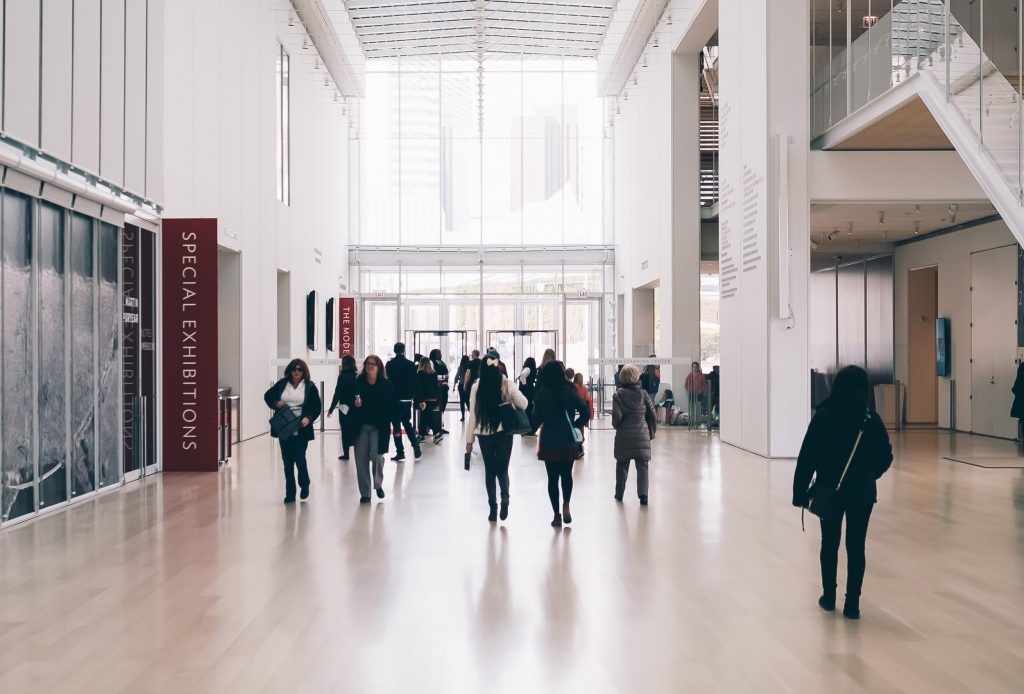 But things are not always as they seem to be. Investing in any of these avenues or leasable properties might as well remain an unfulfilled dream for you if you don't keep yourself well informed and up to date.
Follow These Tips Below Religiously If You Want To Secure The Right Commercial Property On Lease In Chandigarh Or Mohali
1. Engaging The Services Of A Commercial Real Estate Agent
You can easily find plenty of experienced and highly skilled commercial real estate agents in Mohali and Chandigarh. They will help you find the most strategic and productive location for your business. If you want legal advice on lease negotiations, they are the ideal resource. You can even ask them for assistance in finding landlords that offer improvement incentives in their leasehold contract.
2. Do Not Hesitate From Negotiations
You will always be advised never to accept the first / initial offer made by any landlord. Always try to negotiate the price or find a possibility for any concessions on the property you are about to lease. Remember, regardless of how much you are in love with a commercial property in Chandigarh or Mohali, be willing to walk away from it if you want to get the right price. This way, the landlord knows that you are negotiating from a strong standpoint.
3. Seeking Legal Help Before Signing On The Dotted Line
f you do not have the right legal advisor / lawyer by your side, you might end up signing on the wrong commercial lease. This might have negative repercussions for your business. Before signing on any legally binding contract, the document should be approved by your lawyer. Give him to perform a thorough scrutiny of the terms listed in it. Your legal advisor is going to work in your best interest and that of your business.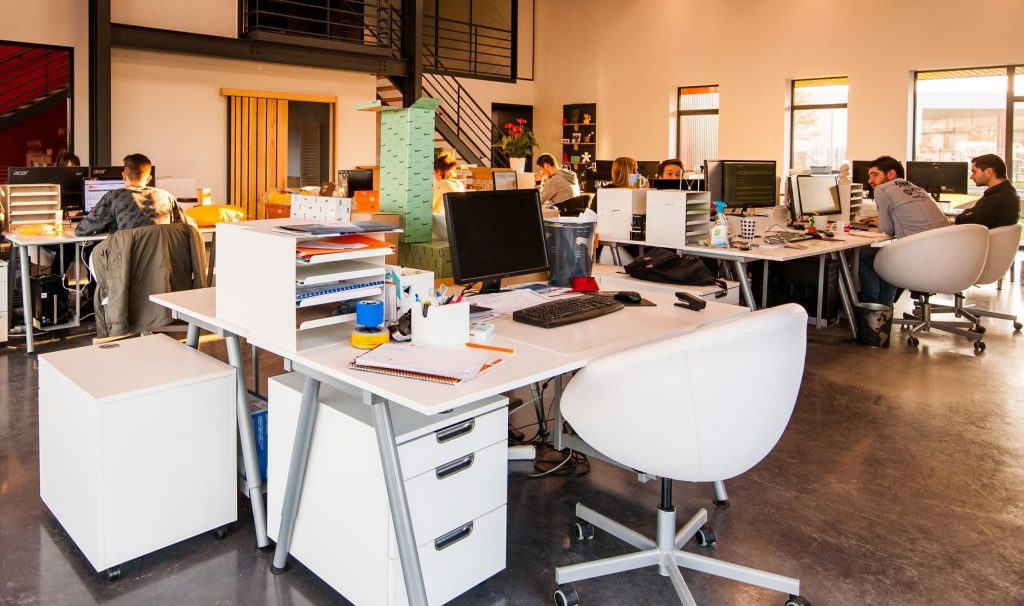 4. Talk About Improvement Costs
Whether you are looking for a commercial office space in Mohali or Chandigarh or any other neighbouring areas, there are always going to be some improvement costs involved. The property is not going to be handed over to you in perfect condition. Speak with your potential landlord about the required minimal structural improvements beforehand. All the expenses and terms of any improvement should be listed in the contract. Ascertaining this cost is critical because it is what makes the property usable for any tenant.
5. Love Thy Neighbours
Yes, it is plural. This is because in many cases you might be sharing the leased commercial space with a few neighbours. It could be a common washroom or a single cafeteria or may be a big yet common parking lot. Depending upon the degree of adjustments you have to make in this regard, you get more negotiating power too. Don't forget to ask for additional concessions if you know for sure that your neighbour is going to bring in excessive amounts of foot traffic or may result in a bit of extra strain on electricity or water supply due to the nature of their business. Having enough information about the business operations of your neighbours and the way they conduct themselves is very critical in making this decision.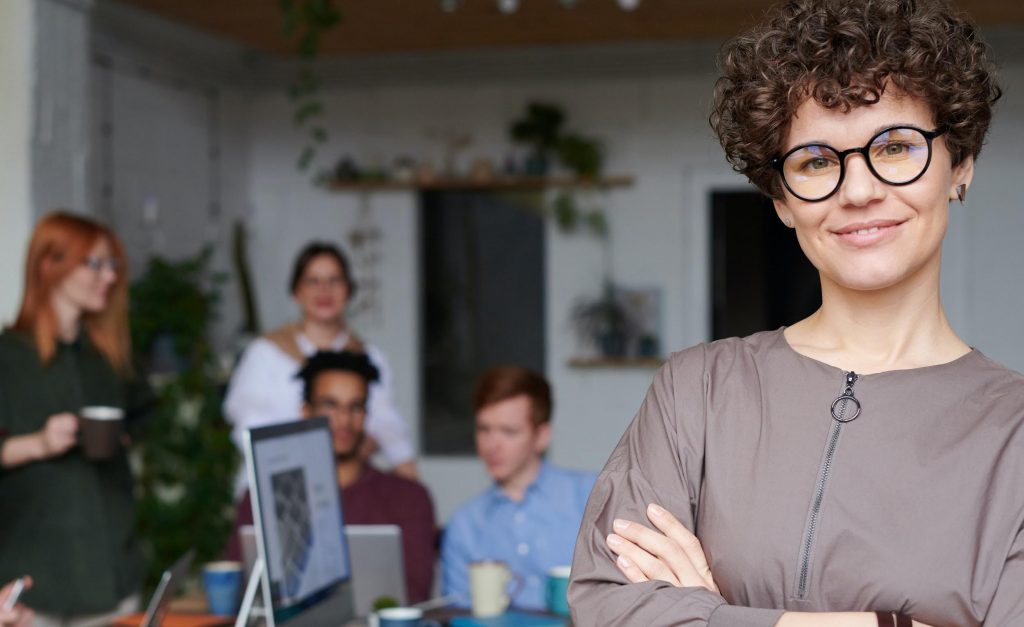 6. Litigation On Property
Finalizing a property is just not possible without taking into account the property litigation related terms. Make sure your office space is RERA approved and to ascertain that, a specialized consultation from a real estate agent / expert is a must. Look for any counselling procedures from real estate owners / developers for the same. Always look for the following crucial points with regards to the legality of your property:
La nd disputes if any with regards to previous and current ownership
Adverse possession claims
Breaches of lease contracts
Commercial lease renewals (contested and uncontested)
Assignment and subletting disputes
Landlord and tenant insolvency
MEES (Minimum Energy Efficiency Standards)
CRAR (Commercial Rent Arrears Recovery)
Dilapidation and repair matters
Mortgage possession claims
Injunctions and emergency court actions
Outstanding rent arrears
Infringement of property rights
Notices to terminate lease: landlord and tenant
Party wall and boundary disputes
Taking these points into consideration while picking a commercial property on lease will let you avoid all potential risks that might adversely affect your business's reputation and growth.
Property V/S Gold: What is the Right Investment for You?
Which one to buy- gold or property? If you are savvy enough, it may seem like comparing apples to oranges. And somewhere, it is.
It is a fact to consider that investment in real estate is a golden saving, even if investing in gold is a long haul. Well, you may be confused here, but investing should always be wise and remain profitable for all times.
To a certain point, there are some features that both gold and real estate hold in common. Both types of investment share at least three features. One is durability, second is a rarity, and the last one is scarcity. It may not be easy to decide while considering these similar characteristics. However, it is nobler to know the differences between the two before you step ahead for gold only.
Size of Investment
Without any doubt, the property has a huge size investment. The land as a limited resource has an increasing demand coming with exponential prices. Investing in the property needs a lump sum amount to pay as a down payment, including debt financing. On the other hand, the size of investment for gold relies on your investment appetite. Buying gold as low as 1 gram is beneficial; it may be subject to additional charges.
Gaining Potential
Think of the commercial properties where you can set up your office and boost your business! Property is the most elegant way to produce a daily monthly income. Even if a business owner prefers luxury office space, the revenues still enhance. However, it cannot be said for the gold because market prices fluctuate. If the gold price drops, the investment value also goes down.
Tenure
Buying property remains fruitful as it is ideal for long-term investment. But, gold has short and long-term tenure, out of which, long-term investment is beneficial.
Volatility
Property is subjected to low volatility as compared to gold. The value of gold varies almost every day, but real estate's value comes out with occasion and season.
Liquidity
Though the property has less liquidity as compared to gold, selling off your property requires several days or months to sell. Buying and selling gold is simple, but its selling rate is not as remarkable as the property's price when sold.
Tax Benefits
The structured tax benefits of the property include mortgage tax deduction, depreciation, and maintenance of services while calculating the tax. Gold attracts a tax of capital gains.
Affluent Transparency in Prices
Due to the unavailability of past data, sometimes, while dealing with property, the prices may not be as transparent as the gold. However, the active trading of gold in the market keeps its prices transparent.

Investing in a thing that generates revenue is always helpful. And for this, real estate has vital results because it is not only a long-term investment to sell later, but also generates the high revenue as the real estate sector has a high-profit scale, especially in India. Thus, be wise to your investment; after all, you need to secure your future.

7 Reasons To Be At CP 67 Now
The Homeland CP 67 is probably one of the most ambitious projects that the Tricity region has ever seen. If you talk about the top most visible and tangible projects located just at the airport road, the CP 67 is hands down a winner. The project enjoys 100% visibility and is walkable from sector 68, 67 and sector 80 as well.
Hopping down to the airport is going to be a fun ride for you if you are one of the fortunate residents of CP 67. Where the majority of cities across India make the traveller drive long distances and fight through thick traffic to get to the airport, the CP 67's strategic location and superlative infrastructure do away with any of those difficulties. This however is just one of the many reasons to be here. Following is an outline of more reasons to choose CP 67 as your permanent residence or workplace.
Close Proximity To Important Buildings And Centres
The CP 67 enjoys a very unique location because it is very close to multiple public transportation facilities and other civic amenities as well. You will be delighted to know that all the prominent schools and institutions such as Sebiz Finishing School, International School Of Business, Learning Paths School, Amity Institute Of Law, Amity Global Business School, Kendriya Vidyalaya, and also IISER are very easily approachable from this project. Central government offices such as the Municipal Corporation of SAS Nagar, Sub Post Office, Startup Accelerator Chamber Of Commerce, Assistant Excise and Taxation Commissioner Office, Punjab Forest Department, and Income Tax Office are also very close to this project.
Strategic Location That Lets You Enjoy Fast Commute To The Hottest Hangout Spots
Because the CP 67 project is cleverly located on the airport road, it enjoys easy and fast connectivity with the primary locations and hotspots of the Tricity region. The Chandigarh International Airport is just 15 minutes away from this project by the airport road. The very popular Mohali cricket stadium is just 5 minutes away and the SAS Nagar railway station is just 3.4 kilometres away. If you want fast connectivity to the national capital, you will be happy to know that it is only 267 km from the Kashmiri gate bus terminal. Want more? The Fortis hospital is only 1.5 km away which is a 5 minute drive from here. The Elante Mall which is arguably the most popular hangout spot for everyone in the Tricity region is just a 20 minute drive from CP 67.
The Trust Factor Of CP 67 Developers, Unity Group
The Unity Group has been creating real estate projects for more than two decades now. Since 1996 they have been working on the principles of complete transparency and unmoved commitment. Their vision has been nothing short of exemplary for other budding real estate developers to emulate. Their name is synonymous with more than 10 million square feet of commercial, retail, hospitality and several other spaces till date. The national capital region of Delhi is a thriving proof of more than 100 successful real estate development projects done by this zero litigation company that span across Dwarka, Pitampura, Janakpuri and Rohini to name a few.
Architecture And Structure
Apart from a strategic location and plentiful facilities and amenities, the Homeland CP 67 project also boasts of a High Street retail opportunity that is in the works at the moment and will be easily comparable to that of the very popular sector 17 plaza. This will be a column less banquet capable of holding large parties and gatherings. Leading architects, service organisations, finance and IT companies, consultancies and telecom companies, marketing and advertising agencies and several other corporate undertakings will be given preference when it comes to establishing offices in this project. This incredible project is being overlooked and supervised by Bentel Associates. The Homeland CP 67 is proud to have associated with this leading architects and interior designers company and is proud that the structural design of this project is the brainchild of Gian P. Mathur & Associates which is the leading civil engineering design firm of India. Other than ample underground parking and superior connectivity, CP 67 is also going to enjoy uninterrupted green spaces and breathtaking cityscape architectures as well.
Upcoming And Highly Awaited Commercial Hub
Due to its location and extraordinary potential for commercial and retail activity, the number of High Street retail shops and showrooms, service apartments, office spaces, banquets and multiplexes, this project is going to become home to the most coveted brands from across the globe. The High Street retail project in particular is being compared with that of sector 17 and sector 26 Chandigarh already. Needless to mention, several NRIs have already shown a lot of interest in investing in this unique offering.
The Brand Power Of CP 67
Here we are talking about the powerful and industry leading brands that have already associated with the Homeland CP67 project. Reliance Digital, Vodafone, Idea, Kotak, ICICI Bank, Airtel, Samsung, Sony, Nokia, Birla Sun Life, IFFCO Tokio, HDFC Bank, PVR Cinemas, Nissan, Hyundai, Ford, Nexa, Toyota, Big Bazaar and Mahindra finance along with Bank of Baroda are just a few of the biggest industry names that are proud to be associated with CP 67.
Final Thoughts
The Homeland CP 67 project is very strategically located in a region that is accessible from every corner of the Tricity. It has a huge catchment area which is going to be the residence of 20 lakh high spending residents of Chandigarh and the neighbouring cities such as Mohali, Kharar, Zirakpur and probably many metro cities as well. Where are you going to be then?
7 Clever Ways To Invest In Tricity Real Estate Without Buying Any Property
You can be clever and you can be careful and at the same time you can earn more profit than you ever imagined by investing in real estate at this very moment. Despite the slump that the real estate sector across the country has been witnessing for quite some time now, some regions have continued to display gradual yet promising growth. But if you are not convinced and want to tread a more secure and prudent path, there are 7 clever ways listed below to invest in real estate in the Tricity region but without having to buy any property and yet making a profit from it:
Buy And Fix Up
This is a very hands-on move and a very intelligent way to invest in property without actually having to own one in the Tri City area. You just simply buy the property and put your funds into repairing and fixing it. When you are done, you put up the property for sale and just watch as it fetches you a profitable amount owing to the fixes that you performed.
Buy Rental Property
If you have the funds to buy a rental property you can do that and then rent out a room or apartment in that real estate to tenants. The key here is to keep your expenses low so that you can keep your rent as affordable as possible so that you get maximum prospective tenants. You could also purchase the property for your own residence and then rent out some of the rooms or spaces to tenants. This way you can keep the property in great condition and hire someone skilled and experienced for the on-and-off repairs that you might need.
Think About Investing In A Vacation Property
This concept is relatively new in our country but it is gradually catching on with a lot of individuals. A vacation property is something that you rent out to tenants for a short period of time. You can cater to travelers or visitors to your city who are in need of high quality real estate for the purpose of weddings or other family occasions that they might need to attend in and around the Tri City region. Nowadays there is a rising trend of keeping large Marla houses for the same purpose and the main clientele comprises NRIs who are in a position to pay a hefty amount for these properties whenever they visit.
Purchase Of Commercial Property
This seems to be a very popular trend in the Tri City area comprising Zirakpur, Mohali, Kharad and several other regions. Commercial properties comprising retail buildings and office complexes are readily available in this area for purchase and also for the purpose of renting out further. Right now the costs of these properties are very low due to the development phase and these are without a doubt a very low risk and high reward option for anyone who wants to invest in this region.
Real Estate Mutual Funds
Real estate mutual funds are investments that are pooled together and overseen by an investment manager. These allow investors to diversify their portfolios by including characteristics of both mutual funds and really state at the same time. You can choose properties that are growth oriented or income oriented. Diversified assets are designed with the aim to reduce risk. Remember, that if a real estate related risk affects one of the investments in that portfolio, it is going to affect all of them up to some degree.
Real Estate Partnerships
There are numerous housing societies and commercial complexes sprouting up around the Tricity region that people are readily investing in. There are individuals and groups of individuals as well that have exorbitant amount of money at their disposal and seek real estate partnerships for the purpose of sharing responsibilities and profits as well. This is an option that can be used to procure property at a lower price and once the property is completely developed, you can sell it at a very high margin. Depending upon the terms of the partnership you may even be able to set the terms such as paying the mortgage, handling the down payment for the property or the number of responsibilities that are handed over to you.
Real Estate Investment Trust
Real Estate Investment Trusts are gaining popularity day by day because they are intended to enable more and more people to invest in the Indian property market with the sole aim of boosting funding in the sector. The Indian real estate sector comes with a few uncertainties but with a lot of potential. According to a study, an REITs investor can start with as small a sum as rupees 2 lacs only. The REIT platform is already approved by the Securities and Exchange Board of India and just like mutual funds; money from all investors across the country is pooled into one place. This money is then invested in commercial properties around the country to generate income.
REIT Works Like A Charm
Real Estate Investment Trust generates funds from a lot of investors which are directly invested in properties such as offices, hotels and shopping centers, malls and warehouses, shops and showrooms and similar investment avenues. These trusts are also listed with stock exchanges and their assets are held by independent trustees for unit holders / investors.
Advantages Of Real Estate Investment Trusts
Income dividend - You get 90% of distributable cash twice a year.
High level of transparency - Full valuation of the property is showcased on a yearly basis which is also updated on a half yearly gap.
Portfolio diversification - REITs have to follow specific guidelines and are required to invest in a minimum of two projects of which one should have at least 60% asset value.
Low risk - 80% of the funds generated have to be invested in revenue generating or completed projects. The remaining 20% is typically invested in under construction projects, mortgage-backed securities, equity shares and other cash equivalents.
But the question is at a time when anyone would be dicey about associating with the real estate sector why would you be so keen on finding out ways to invest in this industry? The biggest reason for anyone to shell out cash to invest in the real estate sector is the rapid and mind boggling development of the Tri Cities region in Northern India.
Mohali is a popular city and a part of the Tri Cities region in Northern India. The city which was built as an extension of Chandigarh has become one of the primary investment spots as we speak.
Upcoming Real Estate Projects In Mohali
The amount of money being pumped into The City (particularly Mohali) stands at a staggering 3 billion US dollars and that itself speaks of the volume of development and profit potential of this region.
Factors That Drive Growth And Development In Mohali
The Chandigarh International Airport Road
The project that was completed in the year 2015 has uninterrupted connectivity to major international destinations from the Tricity region.
Railway Station At SAS Nagar
The railway station connects the Tri City area with major National locations such as Delhi, Ludhiana, Ambala and Amritsar and several other parts of the country.
Rise In Housing Demand
Because Mohali is in close proximity to Chandigarh, the rising demand of residential and commercial properties is getting diverted to Mohali quite organically.
IT Special Economic Zones
Global tech giants such as Philips, Dell, Sebiz Infotech and SCL have already planted their roots in this city and are turning it into an IT hub.
Metro Rail Project In The Works
A Metro rail network has also been proposed to connect the whole of the Tri City region. The length of this corridor is going to be 37.573 kilometres out of which 23.468 kilometres will be elevated and the remaining 14.105 kilometres is going to be underground.
Knowledge City
Sector 81 is the Knowledge City of the Tri City region where educational institutions like Indian Institute of Science Education and Research, National Institute of Agri Food Biotechnology, Indian School of Business and National Institute of Nanotechnology are already functional. Improvement in health facilities along with a strong network of roads (52 kilometres of national highway and 1272 kilometres of state highway) make it ideal for the rising number of residents across the region.
Final Thoughts
The Tri City region without a doubt presents a very lucrative option for investors willing to put their money in both residential and commercial projects. The odds are in your favor regardless of the type of property you pick or the area you choose to invest in.

Where To Invest Your Money If You Want To Earn Profit In Real Estate vs. Other Investment Avenues?
Let's have a quick comparison of the returns on real estate in the Tricity area and what you get when you invest in other avenues before we even begin to appreciate the many features that the fast developing areas surrounding this region offers its investors.
Really State In The Tricity Area V/S Gold Investment
If we look at the past trends in India, real estate was able to record an average 8% of returns in a year which can easily go up to 15% or even more. Despite the negative trends in the real estate market in India and slow growth in rentals, we could easily see a 7 to 9% returns on plenty of investment options. This is where the real estate market of the country maxed out even at its lowest and slowest.
However, if we look at gold investments, the level of uncertainty that it brings along with it is quite palatable. According to the latest reports, the price of gold was recorded at 39,720 Rupees per 10 grams which is 500 Rupees less than what it was up until a month ago. The prices of gold and other precious metals have also seen record lows registering values close to much below 27,000 per 10 grams as well. The return on investment that these metals yield highly depends on their current value in the market.
Real estate on the other hand is still very much profitable and an attractive long term investment option because its value gradually but organically increases over time.
Real estate when compared to investment in gold provides better returns without much volatility.
Also it is very much wise to include real estate in your overall wealth creation strategy.
When we compare this with the appreciation that we see in gold, it is primarily because there is a devaluation of the paper currency that we are using, therefore, returns on this precious metal become quite normal.
Following Are A Few More Strong Reasons To Invest In Real Estate, Especially Around The Tricity Area At This Point Of Time
Low Volatility
Right now as we speak real estate market is a very stable and steady investment option because of the relative dormancy of the factors that affect its price significantly.
All Your Expenses Will Add Value To Your Investment
Value of your property always increases when you perform repairs and renovations on it which is not really possible in the case of gold investments.
You Can Always Lease It Out
You can always lease out your property even when you are using it and this makes for a great rental property that generates enough cash flow to keep you afloat and affluent.
Value Of Real Estate Always Increases, Period
This is a known truth and you know it too if you have ever invested in real estate in India. Countries like the USA, India would never see its real estate fall below a certain value because here the longer you hold onto your property the more value you are likely to get in the future.
Numerous Tax Benefits In Tow
You also get a tax deduction on mortgage interest and operating expenses and all your legal costs and property taxes. It is by far one of the best investment options that you have that has fantastic tax benefits and helps you create more wealth over time.
Now Let Us See How Fixed Deposits Schemes From The Leading Banks Of The Country Fair Against The Profits You Can Earn From Real Estate In India
Following is a list of the banks that currently rule the Indian finance sector and their interest rates on fixed deposits per annum for 7 days to 10 years:
| | |
| --- | --- |
| Bank Name | Rate of Interest on their Fixed Deposits per annum |
| Axis Bank | 3.5% to 6.75% |
| Bank of Baroda | 4.5% to 6.25% |
| Bank of India | 5% to 6.35% |
| Canara Bank | 5% to 6.25% |
| Central Bank | 4.5% to 6.4 5% |
| IDBI | 6.25% to 7% |
| HDFC Bank | 3.5 % to 7% |
| State Bank of India | 4.5 % to 6.25% |
| ICICI | 4% to 7% |
| Yes Bank | 5% to 7.25% |
As we noticed earlier that the least value that a real estate investment can yield in a year even at its lowest is 8% and this is saying something. It is quite evident that investing in real estate, especially in the Tricity area comprising Chandigarh, Panchkula, Mohali, Zirakpur, Karad and many other neighboring localities that are developing at a rather fast speed is a very lucrative option. And what makes these places even more sought after are the following aspects:
Superior Connectivity
Easy connectivity is playing a very important role in making these localities even more worthwhile for the investor. Mohali is now connected to Zirakpur through a fine network of roads and everyone already knows about the superlative structure of the international airport road. This has even improved connectivity between Delhi and Chandigarh and also to cities like Shimla and Manali.
Cities like Zirakpur, Mohali and several neighboring settlements have become home to many world class and internationally known brands such as Walmart, Big Bazaar, Best Price, and Metro Cash & Carry to name a few.
Education Hub
String of engineering colleges and management institutions has made these settlements even more suitable for our youth.
Healthy Environment
Despite the rapid development these places have retained their ecological system and offer a very well balanced and healthy environment. The rising demand for recreational areas such as parks, open areas, walking paths and open green spaces is something that developers have kept in mind constantly while developing new investment avenues both for residential and commercial investors.
State Of The Art Facilities
Owing to the fact that a lot of individuals and companies are seeking investment avenues in the commercial sector, the areas surrounding the Tricity region are witnessing an influx of state of the art facilities and amenities that include the biggest names in hospitals, schools and colleges and shopping complexes and gymnasiums and also the leading infrastructure development companies that have begun to invest crores of rupees in several projects.
Ever-Expanding Job Prospects
Rajiv Gandhi Information Technology Park is already quite popular across the Tricity region and to join the ranks of it there are several IT parks in the making as we speak that are going to bring more job opportunities to the youth, both skilled and unskilled.
Stats Tell You A Clearer Story
Do you know that the overall real estate transaction rate of areas like Zirakpur and Mohali has increased by 20% in the year 2017 and it is expected to reach as high as 25.6 percent this year?
This region's average monthly transaction was a staggering 500 crores!
More than 100 realty developers and companies are active today in the region of Mohali, Zirakpur, Kharar, Dera Bassi, and several surrounding cities.
At this moment it is safe to say that Mohali has become a realtor's paradise because of its superior connectivity and massive scope for further expansion. These factors have made this city quite a hotspot for realty transactions with the monthly average touching more than 35 crores.
Final Thoughts
So, it is quite clear what investment avenues you should be looking at if you want to earn more profit. It is also quite safe to say that the Indian real estate even when it is facing the biggest slump in its history will yield a significant return on your investment. At the end of the day, it is your money and it is your right and responsibility to invest it wisely.