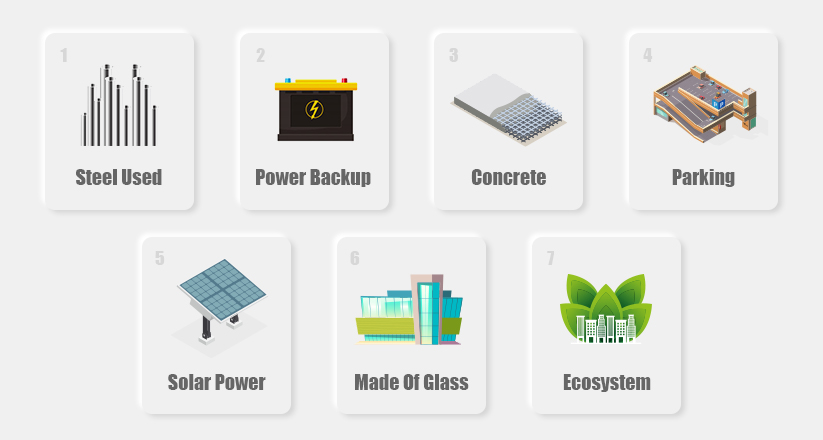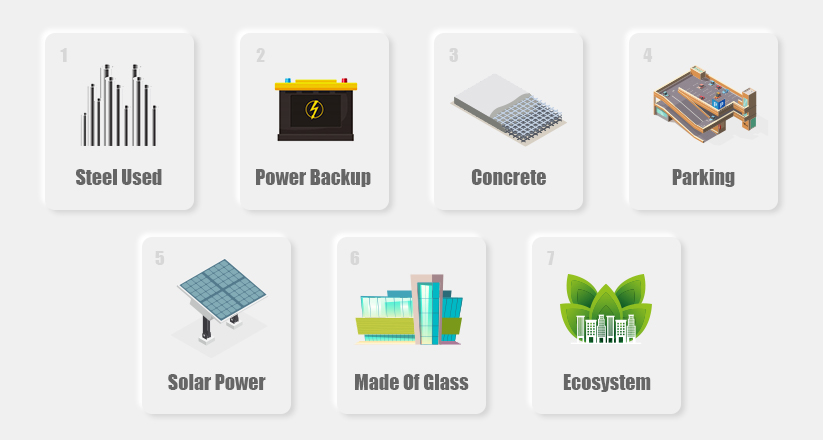 7 Amazing Facts You Didn't Know About CP 67
CP 67 is already a very extremely popular and lucrative site for investment. It is owing to its location and the many facilities that it boasts about. Its strategic placement makes it close to the International Airport Road in Mohali and also links it to already existing and upcoming highways leading to many major stops and destinations in the north of the country such as Patiala, Ludhiana and New Delhi and NCR and many more.
The project brags about the most luxurious high street retail and office spaces. It is one of the very few offerings in Mohali that come with completely well-serviced apartments and the most awaited PVR multiplex with third-generation 3D and 4K projection. This project is going to be the first luxury hospitality venture in Mohali.
The Quality Of Steel Used
Did you know that the quantity of steel used in the construction of CP 67 is enough to wrap around the Tricity region twice and you will still have enough left to build a 2 story building? Yes, apparently CP 67 is one of the most ambitious real estate projects that the country has seen in recent times and this is quite evident here. Moreover, the quality of steel used in the construction of CP 67 is such that it can even be used to build a railway track that can easily last for more than 200 years, which is double the average age of a regular railway line.
Power Backup
Did you know that CP 67 is capable of producing 16.05 MW of electric power on its own? Its phenomenal power backup systems are constantly working to ensure the smooth and uninterrupted functioning of the numerous IT offices and retail spaces that it is going to house. This much electricity is more than enough to power the whole of sector 22 and some parts of the sector 17 market, including the ISBT! This is to say that the investors in this area, both residential and commercial will never ever face any shortage of power.
Concrete
Did you know that the amount of concrete used to build the many structures of CP 67 and its numerous facilities is enough to build the very famous Elante mall 10 times and we would still have enough left to make a boundary wall around those malls? CP 67 is one of the most prestigious projects in Punjab and is highly coveted because of its quality construction and the best in class materials used. Why else do you think the prices of this property are constantly rising?
Parking
Did you know that the parking area of this real estate project can make space for more than 1000 cars? Yes, this should not come as a shock to you because the number of offices, luxurious IT spaces and commercial units this sector offers is more than what any other fast developing project in the Tricity region has ever come up with in the past decade. To make life easier for all of them and to manage visitors seamlessly, this was a conscious call the developers made.
Solar Power
Did you know that each and every building constructed in the CP 67 project supports solar power generation? There has been a specific focus on installing kVA inverters that are capable of handling high loads. This means you can even run appliances such as geysers and ACs with solar power.
Made Of Glass
Did you know that the major section of your high rise building apartments and office units is made of high strength and weatherproof glass? This means that they let in all the natural sunlight during the day and that too without letting the harmful UV rays enter your space. You get to save more electricity with this intelligent choice of glasses that do not just protect your home from harmful weather but also prevent your furniture from fading in direct sunlight.
Ecosystem
Did you know that the Tricity region is already one of the cleanest areas and Chandigarh the least polluted city in the country? CP 67 is adding another chapter to this leaflet. It is going to be one of the most environmentally friendly places to invest in. Surrounded by lush and well-manicured green patches, this real estate project is going to offer an AQI ranging from 50 to 60 which is way more than that of Chandigarh (70 points on average). According to reports, only the best IT and telecom companies, marketing and advertising companies and consultancies are going to be investing in this region. The best in class retailers, corporate houses and franchisees are going to usher in a new wave of growth here very soon. To know more about the many incredible benefits of investing in this property, click here or visit CP67 right now!